Product Improvement: Introducing the Latest Perimeter Frame Options for the 425 Series Window Wall
June 12, 2023
Introducing the Latest Perimeter Frame Options for the 425 Series Window Wall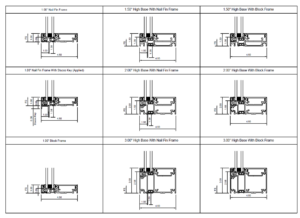 We are thrilled to announce the expansion of our already impressive range of perimeter frame options for the 425 Series window wall. At Awake Window and Door Co., we constantly strive to elevate our offerings and meet the evolving needs of our customers. With that in mind, we are proud to introduce the two latest additions to our robust and stylish perimeter frame options: the 1.5″ and the 2.00″.
1.5″ Perimeter Frame: The new 1.5" frame height allows customers the ability to, more easily remove the beauty cover and pressure bar when desired with the additional leg. This is a popular choice when windows sit directly on a slab but designers still want to maximize view. This new frame is available in a block frame or nail fin option if desired.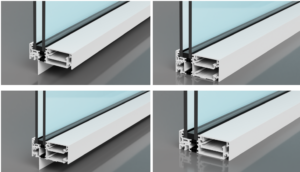 2.00″ Perimeter Frame: The new 2" perimeter frame was a consistent request from architects that wanted to better align the fixed window sightlines or frame return conditions. The 2" dimension matches the jamb dimensions of our 275 series patio door, 505 series hinged door, 555 series pivot door, 905 series multi-slide doors, and 965 series gas strut awnings. It also matches the 2" sightline of our casement window, so architects can match visual sightlines when mulling a 105 series operable window to a 425 series fixed window product. This new frame is available in a block frame or nail fin option if desired.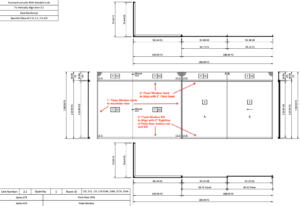 Not many companies offer (4) different perimeter frame dimensions in their fixed window product line. Our robust offering is rooted in our desire to offer innovative solutions to complex problems. Alignment and matching sightlines are one of the most consistent requests that come from our architectural partners. We are thrilled to meet those needs in such innovative ways.
We invite you to explore our enhanced selection of perimeter frame options for the 425 Series window wall. Experience the fusion of style, strength, and functionality, and elevate your spaces to new heights with Awake Window and Door Company. Awake Window & Door Co. (awakewdc.com)
---