Introduction to Awake and its New Monthly Newsletter.
November 30, 2022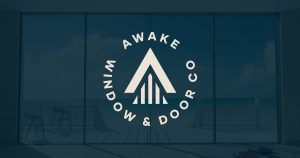 Awake Window & Door Co. was founded in late 2020 with two distinct goals:  
Build the best, most innovative luxury door and window products on the market. 

Create a company focused on reducing recidivism and mass incarceration by providing meaningful second-chance employment for formerly incarcerated individuals.

 
After taking our first order in November 2021, we are thrilled to share with our customers that we are actively achieving both of these goals. After taking our first order in November 2021, Awake has now grown to over 70 employees (40% of whom are second chance) and every day we are shipping high-quality products throughout North America. Our company is one of the fastest growing companies in the United States, and we have YOU, our amazing customers, to thank.  
As we have grown, it has become clear we need to ramp up our communication efforts to keep our customers informed on new products, new processes, product enhancements, our social mission, etc. With that goal in mind, we are thrilled to send you this, our first ever, company newsletter. 
In this inaugural newsletter, you will learn about our newest product – our groundbreaking 555 Series Pivot Door with magnetic catches and massive sizes. You will also learn about who best to communicate with at Awake for various needs such as service, shipping, quotes, etc. Next, you will find the latest news on our custom-developed pricing program and automated shop drawing tool, which will be released to our dealers in early 2023. And lastly, you will learn about a product improvement we have made to our casement window after receiving feedback from our customers. 
Our goal is to publish this newsletter to your inbox once a month. We will do our best to keep all content interesting and relevant and communicate important changes in our business and products. We also will use it as a forum to share some incredible stories of our employees, many of whom have seen their lives change as a result of your decision to buy products from Awake. 
We are so grateful for each of you. Thank you for making our dream a reality. 
If you are interested in learning more about the latest innovation happening at Awake you can follow the news here: News – Awake Window & Door Co. (awakewdc.com)