Product Improvement: Casement Redesign Now with French Casement Option
June 12, 2023
Introducing the Redesigned Series 275 Casement and Awning: Embrace the Stylish French Casement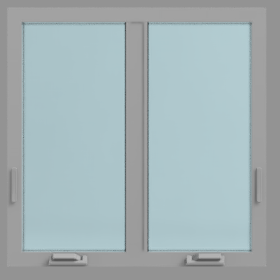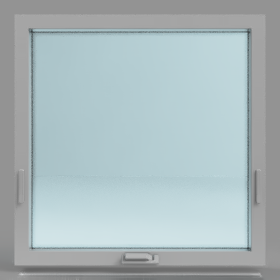 We are thrilled to unveil the recent innovation and redesign of our Series 275 Casement and Awning windows at Awake Window and Door Company. Since the launch of our company, customers have loved the interior look of our casement and awning products. The ultra-minimal 2" sightline, and the straight-line squared profiling is a perfect contemporary aesthetic. However, customers did not love the exterior flap weatherstrip that was inserted in the sash to restrict airflow and enhance energy performance.
While we explored a variety of weatherstrip solutions to improve aesthetics and remove the flap, ultimately the decision was made to scrap the old design and go back to the drawing board to meet the needs of our customers. The end result is even better than we anticipated. The new and improved 105 series casements and awnings have so many incredible features, including: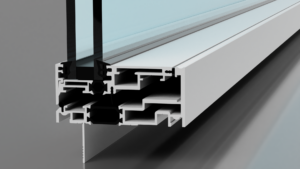 The removal of exterior flap was replaced by a compressed bulb weatherstrip attached to the frame in lieu of the sash.
The same 2" sightline that made our product so desirable by architects.
A design that includes hidden hinges (no exposed butt hinges) sourced from Europe with massive weight distribution capabilities that allow us to offer casements over 120" tall.
Interior aesthetic that is an exact match of our original design.
The new design also comes with exciting news, the ability to bring a new feature that customers have been asking for increasingly over the past year – a French Casement.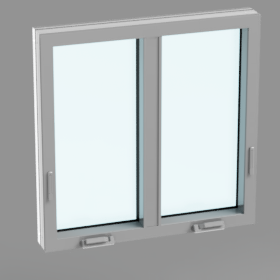 French casement windows have long been admired for their timeless elegance and functionality. They offer a unique combination of beauty and versatility, allowing for enhanced ventilation, unobstructed views, and effortless operation. We are excited to introduce this classic design to our Series 275, further expanding your options for creating stunning and functional windows.
Here are the key highlights of the redesigned Series 275 Casement and Awning with the addition of the French casement feature:
Timeless Elegance: The French casement design is characterized by two equally sized sashes that open outward from the center, offering a symmetrical and balanced aesthetic. It adds a touch of classic charm to any architectural style, making it an ideal choice for both traditional and contemporary spaces.
Unobstructed Views: With no center mullion, the French casement design ensures unobstructed views and maximizes the amount of natural light entering your space. It creates a seamless connection between the indoors and outdoors, allowing you to embrace the beauty of your surroundings.
Easy Operation: Our redesigned Series 275 Casement and Awning windows with French casement features are equipped with high-quality hardware, ensuring smooth and effortless operation. You can open and close the windows with ease, providing convenience and functionality.
At Awake Window and Door Company, we continuously strive to deliver innovative solutions that blend style, functionality, and performance. The addition of the French casement feature to our redesigned Series 275 Casement and Awning windows showcases our commitment to providing you with a diverse range of options to suit your design preferences and project requirements.
---
Discover the timeless elegance and versatility of all of the Awake products by visiting our website, www.awakewdc.com. For more information on the Series 275 and the new addition of the French Casement option visit: Casement & Awning Window – Awake Window & Door Co. (awakewdc.com)