Improving communications with our QR Code for Installers
June 12, 2023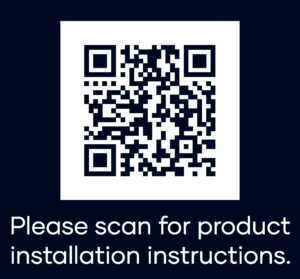 Introducing the QR Code: Enhancing Accessibility for Installers
We are thrilled to announce an exciting addition to the packaging design of Awake Window and Door Company—a QR code! This innovative feature aims to streamline the installation process by providing installers with quick and easy access to the dedicated installation section of our website. With just a simple scan, our installers can seamlessly navigate to the necessary resources, guides, and tools required for a successful installation.
The QR code acts as a direct link to the installation section of our website, eliminating the need for installers to manually search for the relevant information. By incorporating this user-friendly technology, we aim to enhance accessibility and convenience for our valued installation partners.
How does it work?
Scan and Connect: Installers can use any QR code scanning application available on their smartphones or tablets. Simply position the device's camera over the QR code printed on the packaging, and the code will be instantly recognized.
Instant Access: Once scanned, the QR code will automatically redirect installers to the installation section of our website. Here, they will find a wealth of valuable resources such as comprehensive installation guides, instructional videos, troubleshooting tips, and frequently asked questions.
On-the-Go Support: The QR code feature allows installers to access the information they need, even while they are on-site, eliminating the need to carry bulky manuals or search for specific documents. It ensures that the latest installation instructions and updates are readily available at their fingertips.
Feedback and Support: We value feedback and questions from our installers. Within the installation section of our website, there will be a dedicated support portal "Contact" where installers can reach out to our knowledgeable customer service team. They can quickly address any concerns, provide further guidance, or assist with specific installation inquiries.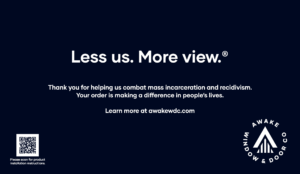 At Awake Window and Door Company, we are committed to providing exceptional service and support to our valued partners. The addition of the QR code to our packaging design demonstrates our dedication to staying at the forefront of technological advancements and streamlining the installation process.
We believe that this new feature will significantly improve the efficiency and accuracy of installations, ultimately leading to increased customer satisfaction. We are excited to embark on this journey with our installers, offering a seamless, user-friendly experience that sets the industry standard.
---
Feel free and contact us with questions or for more information check out
Contact – Awake Window & Door Co. (awakewdc.com)